What is respite care?
UniversaCare's respite care services provide short-term relief for primary caregivers of patients such as family members or friends. Respite care can span from a few hours during the day to allow a primary caregiver the ability to run errands or attend appointments to several days or weeks if a primary caregiver is out of town. Respite care services ensure you or your loved one are cared for in the comfort of your own home.
What does respite care entail?
Respite care offers a safe, comfortable place for you or your loved one while the main caregiver is away. Our trained respite caregivers provide care and company to someone who's disabled or ill. Other respite services also entail:
Bathing
Dressing
Eating or drinking
Taking medications
Exercising
Enjoy the outdoors
Getting in out of bed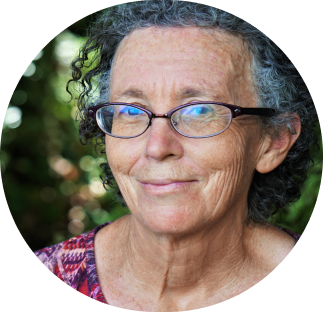 How UniversaCare Can Help
We understand how rewarding and personal, challenging and tiring being the primary caregiver of a loved one can be. UniversaCare's respite care services are designed to provide relief to primary caregivers on a short-term basis. These services are provided by our skilled caregivers trained to meet the needs of you and your family to receive the care you deserve.
UniversaCare has been providing high quality premier in-home care to New Yorkers for over 13 years and our staff ensures we provide customized care that meets and exceeds the needs of you and your loved ones. We're a family-owned and operated agency that treats our clients like our own family to provide the necessary support and the proper care solutions required during this crucial time.
Is respite right for me?
From our experience, primary caregivers are often reluctant to speak up when a caregiving situation becomes overwhelming and when to ask for help. You and your family might benefit from respite care services if you answer yes to any of the following questions
Do you feel emotionally and physically drained on a regular basis?
Are you concerned that in the event of an emergency there is no one that you trust to take care of your loved one?
Are you neglecting your own health-related needs due to lack of time or lack of desire to assess your own needs?
Are you experiencing resentment toward other family members who could help you but don't?
Do you have feelings of helplessness?
UniversaCare respite care aides provide the level of care you deserve in the comfort of your own home.
Reach out today to see if respite care services are right for you by calling – 718-224-3758.
Our approach to respite care
UniversaCare carefully vets our certified caregivers to ensure that they meet your needs, care plan and location. We aim to ensure we find an aide that has experience taking care of similar patients, provides sufficient supervision, assists with your activities of daily living and one that is culturally the right fit for you and your family.
Our respite care services are designed with you and your loved ones in mind to ensure the highest quality of care. Our certified home health aides are trained and educated to answer questions and provide comfort to you during this important time.
How can I afford respite care?
Based on your long-term care insurance and eligibility requirements to participate in various programs, UniversaCare has a variety of payment options that could allow you and your loved ones to afford the care you deserve.
UniversaCare accepts most major forms of credit cards, debit cards, check and money orders. In many cases besides private pay, payment options may require a combination of payment sources based on your unique case. The UniversaCare staff can assist you in identifying your options and provide additional information.