What is memory care?
UniversaCare's memory care services provide customized caregiver services designed for those living with dementia or Alzheimer's. We tailor our care plan to ensure supervision, mental stimulation, and empathetic, friendly companionship of our patients.
What does memory care entail?
Our memory care services provide you or your loved ones living with dementia or Alzheimer's customized care which allows you to maintain your independence in the comfort of your own home.
24-hour care and supervision
Memory-enhancing activities
Medication management
Laundry
Complimentary transportation
Nutritious meals
Incontinence care and toileting
Housekeeping
Help with personal care
Mobility assistance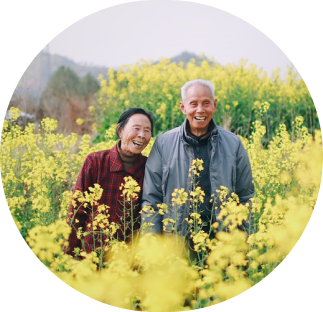 How UniversaCare Can Help
Memory care services are provided by our skilled memory caregivers trained to meet the needs of those living with memory loss to help you and your family receive the care you deserve.
UniversaCare has been providing high quality premier in-home care to New Yorkers for over 13 years and our staff ensures we provide customized care that meets and exceeds the needs of you and your loved ones. We're a family-owned and operated agency that treats our clients like our own family to provide the necessary support and the proper care solutions required during this crucial time.
Is memory care right for me?
Memory care services can be for you if you or your loved one are living with memory loss and require assistance and supervision to ensure safety. Memory care allows a patient to safely maintain their independence in their own home.
UniversaCare memory care aides provide the level of care you deserve in the comfort of your own home.
Reach out today to see if live-in home care services are right for you by calling – 718-224-3758.
Our approach to memory care
UniversaCare carefully vets our certified caregivers to ensure that they align with your needs, care plan and location. We aim to ensure we find an aide that has experience with memory care patients, can provide sufficient supervision, can assist with your activities of daily living and one that is culturally the right fit for you and your family.
Our memory care services are designed with you and your loved ones in mind to ensure the highest quality of care. Our certified home health aides are trained and educated to answer questions and provide empathy and comfort to you during this important time.
How can I afford memory care?
Based on your long-term care insurance, eligibility requirements to participate in various programs, UniversaCare has a variety of payment options that could allow you and your loved ones to afford the care you deserve.
UniversaCare accepts most major forms of credit cards, debit cards, check and money orders. In many cases besides private pay, payment options may require a combination of payment sources based on your unique case. The UniversaCare staff can assist you in identifying your options and provide additional information.