What is personal care ?
UniversaCare's personal care services provide one-on-one non-medical assistance in the activities of daily living to patients who are unable to take care of themselves. Personal care services are provided by our vetted personal care aides – trained caretakers who assist clients who may be elderly, physically disabled, cognitively impaired or chronically ill.
What do personal care aids do?
Personal Care aides help seniors and elders perform activities of daily life such as bathing, walking, and dressing.
Our personal care services include:
Assist with eating, bathing, using bath equipment, dental/denture care, grooming, and hair care
Assist with bowel regularity, self-administered medications, basic skin care and nail maintenance
Empty or changing external urinary collecting devices, including catheter bags
Provide colostomy care and emptying ostomy bag
Assist with urinals, bedpans and/or commodes
Provide bowel and bladder incontinence care
Encourage to perform normal body movements and to follow prescribed exercise programs
Assist with positioning in bed, wheelchair and other chairs
Assist with transferring to/from bed, wheelchair, toilet and chair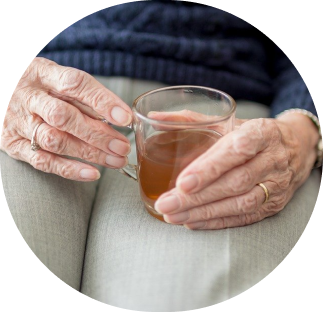 How UniversaCare Can Help
We understand that relieving the duties of personal care can often be a sensitive matter for the patient. That's why UniversaCare ensures highest quality care from our personal care aides in the form of empathy and understanding. Our customized care plans ensure you or your loved one feel independent, dignified, and safe at home while receiving the care you/they deserve.
UniversaCare has been providing high quality premier in-home care to New Yorkers for over 13 years and our staff ensures we provide customized care that meets and exceeds the needs of you and your loved ones. We're a family-owned and operated agency that treats our clients like our own family to provide the necessary support and the proper care solutions required during this crucial time.
Is personal care right for me?
Personal care services can be for you if you or your loved one require assistance with daily living activities such as eating, bathing or going to the bathroom. UniversaCare personal care aides provide the level of care you deserve in the comfort of your own home.
Reach out today to see if personal care services are right for you or your loved one by calling – 718-224-3758.
Our approach to Personal care
UniversaCare carefully vets our database of skilled personal care assistants that align with your needs, care plan and location. We work to ensure we find an aide that can assist with your activities of daily living and one that is culturally the right fit for you and your family.
Our personal care services are designed with you and your loved ones in mind to ensure the highest quality of care. Our personal care aides are trained and educated to answer questions and provide comfort to you during this important time.
How can I afford Personal care?
Based on your long-term care insurance, eligibility requirements to participate in various programs, UniversaCare has a variety of payment options that could allow you and your loved ones to afford the care you deserve.
UniversaCare accepts most major forms of credit card, debit card, check and money orders. In many cases besides private pay, payment options may require a combination of payment sources based on your unique case. The UniversaCare staff can assist you in identifying your options and provide additional information.